In this section you will find a brief overview of our brands. We are always trying to find new and refreshing brands from all over the world and to present them here. A major focus is on individuality and quality. As a rule, behind most brands are individuals who use a lot of passion and commitment attempting to make cycling as enjoyable as possible. Therefore, the prices are generally raised and not necessarily comparable to mass products. Of course we are always available for further question.

In our own right, it should be noted that we are always grateful for information on new brands. Please write us an email and we see if we can represent the brand.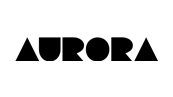 AURORA is a small label based in Muenster in Germany. The guys around Sebastian try to create useful and nice products using different influences. They find their inspiration in skateboarding, art, photography, music, the fixed gear scene and handmade products. This is reflected in the current articles and completes the offer for beautiful, high-quality detailed solutions and clothes. The range extends from straps, hip packs up to shirts and skateboards.



VAGX from South Korea provides a variety of different bags for different needs. You can find many products like pouches, rolltops or messenger bags in pretty much every dimension in our webshop. The model diversity is constantly updated, so that virtually all areas are covered. Most models are also available in several bright colors. Of course, all the bags are made from high strength and durable fabrics such as Cordura to allow heavier load and also permit a long life. Technical innovations are used by VAGX for practical transport solutions meeting the security requirements in urban areas.




Yobi from Hungary produces mainly chainrings and hubs for the rigid motion. Particularly noteworthy are the very strong and vibrant anodized colors that you will never see in mass productions. All parts are CNC-milled and handmade. And because his parts are designed for the velodrome, it is also obvious that sponsored riders run them at the Manchester Track World Cup. On this basis, the parts can be further optimized.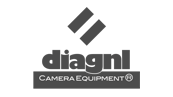 diagnl from Japan makes accessories for cameras. The camera straps will allow not only for sports more flexibility, but also for the enthusiastic amateur and professional photographers. The main component is the closure, which is also used in the Fredrik Packers bags and lets you quickly open and fix the belt width. All parts come from Japan or the USA and are manufactured in Japan. Currently, two models for small and medium-sized to large SLR cameras are available.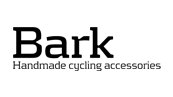 Daniele "Bark" Barcheri from Italy manufactures pedal straps, tool bags, caps and accessories. Its products are designed for those who drive every day by bike, play polo or do tricks. The products are not only functional, but are characterized by a subtle design and quality workmanship. This is complemented by constantly changing colors.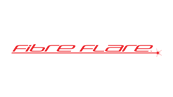 Fibre Flare from Australia manufactures bicycle lighting, which is unique in its kind. Conventional bicycle lamps are designed to radiate in one direction. Fibre Flare light is generated by high-power LEDs, which illuminate a flexible core. You are visible for more than 300 meters and could be reached from almost all angles. In return they received the 2009 IF Euro Bike price in the electronics area. Due to the flexible design, it can be attached to nearly every subject.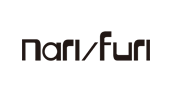 narifuri from Japan produces high quality clothes for urban cycling. The important question here, make clothing that is not recognized as typical for sports and other features the functionality of sportswear. The use of very fine materials and tasteful cuts bring more style to the streets. The collection includes everything from jackets over sweaters, shorts to polo shirts.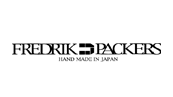 Fredrik Packers from Japan provides various bags around the bicycle. The products can be distinguished in the Handmade Series / / Messenger Pack Pro and the Weekend Series / / Bike Pack. The sizes and colors can be individually assembled and prepared. Fredrik Packers is using high quality materials such as Cordura 1000D, which significantly increases the shelf life and guarantee the enjoyment of the product.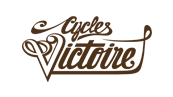 Victoire Cyclesis a french brand based in Clermont-Ferrand, Auvergne providing products dedicated to cycling and particularly to urban fixed gear bikes. They are primarily a group of friends from diverse backgrounds together around a common idea. Practitioners in different disciplines of the cycle, such as bmx and triathlon, cycling enthusiasts and mechanics, they met a few years ago around fixed gear and its use for their daily commute. The aesthetic, the simplicity, and the feeling of use in the saddle of this type of bike immediately seduced them. They became followers of this mode of transportation and the idea of ​​improving the existing parts on the market by adapting their design to this new practice has come very quickly. What they want, through Victoire Cycles, is to meet the expectations of demanding urban bike practitioners. The desire for innovation and quality is the motivation in the creation of all their parts. As we are premium retailer you can find a wide range of custom anodized colors in our webshop.